Family Dentistry in Forney, TX
At LM Family Dentistry, Dr. Merchant and our team create personalized treatment plans based on long-term care. Every smile is unique, so every patient deserves dentistry tailored to their specific needs! And since we provide a comprehensive suite of dental services, we're able to look after your family's smiles during each stage of your oral health, year after year. We welcome patients of all ages at our local practice in Forney, and we look forward to having you stop by sometime soon.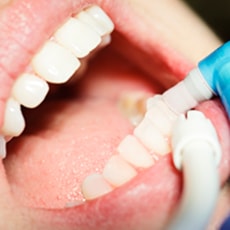 Preventive Dentistry
Teeth Cleanings & Dental Exams
Don't have any concerns about your dental health? Keep it that way by keeping up with your semiannual dental cleanings and exams. We'll thoroughly clean your teeth and make sure no new issues have popped up since we last saw you.
Fluoride Treatments
If you're not getting enough fluoride from your water supply or toothpaste, we can provide a fluoride treatment to keep your enamel strong and healthy and to prevent decay from forming.
Sealants
Sealants are like protective shields that we paint on to the chewing surfaces of teeth (usually molars and premolars). They stop decay from forming in those hard-to-clean grooves.
Laser Gum Treatments
Gum disease is a serious concern, and with our dental laser, we can remove an inflamed or infected tissue in a much less uncomfortable (and less invasive) procedure compared to traditional treatment or surgery.
Halitosis Treatments
If you have chronic bad breath, we can get to the root of what's causing the odor and treat the problem. Make sure you don't ignore the condition because it could be a signal of a more serious issue!
TMJ/TMD Therapy
If you notice pain in your jaw when you yawn or chew, it's possible that you have TMD, or temporomandibular joint disorder. It's also possible that a dental condition like a misaligned bite is what's to blame. We can perform and exam and create a treatment plan to alleviate your discomfort.
Sleep Apnea Treatments
Sleep apnea is a serious condition that shouldn't be ignored. There are a variety of treatments available depending on the severity of your case, including oral appliance therapy which repositions your jaw to open your airway.
Headache Prevention
It may seem unusual to see a dentist for headaches, but sometimes, the cause of your pain is an issue with clenching or grinding your teeth (often at night). We can create a custom mouthguard to alleviate the pressure for a drug-free headache treatment.
Oral Cancer Screenings
The sooner we spot oral cancer, the better the chance that you can treat it. Dr. Merchant can check for any abnormal signs that might signal cancer or precancer conditions.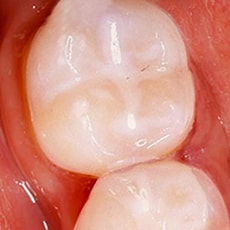 Restorative Dentistry
Fillings
We can restore a decayed or chipped tooth using a dental filling. Our tooth-colored fillings offer a much more natural appearance compared to noticeable silver fillings.
Dental Crowns
If your tooth is weakened, cracked, worn down, or broken, we can get it back to great health using a dental crown. Our crowns are custom-designed to look, fit, and feel natural.
Dental Bridges
You don't have to live with spaces in your smile! We can create a bridge to literally bridge the gap and restore your smile to its full beauty and function again.
Dentures
If you're missing all of your teeth in an arch or you need to have all of those teeth removed, that doesn't spell the end for you having a full, attractive smile. We provide custom, natural-looking dentures, and we can even stabilize them with dental implants for a more secure fit.
Implant Crowns
Implant crowns are a wonderful way to replace missing teeth. They give you a beautiful smile while restoring proper occlusion, function and esthetics. Our office will walk you through all of the planning stages of an implant from placement to restoration.
Root Canal Therapy
Don't let the name scare you! Root canal therapy is actually a routine procedure that alleviates any pain you might be feeling from a severely infected tooth. It's also a way to save your natural tooth rather than having to get it extracted.
Tooth Extractions
We only recommend a tooth extraction if it's absolutely necessary to your health. After the procedure, we're happy to discuss your tooth replacement options with you.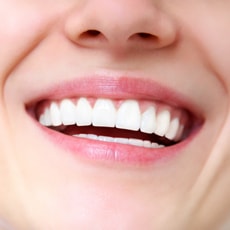 Cosmetic Dentistry
Veneers
Get the smile you've always wanted with veneers. They can fix small concerns like chips and cracks, and they can be used for dramatic transformations like changing the size and shape of your teeth!
GLO Teeth Whitening
Get your smile from lackluster to stunning with our professional teeth whitening treatment. This is one of the simplest ways to improve how your teeth look!
Invisalign® Orthodontics
Want straight teeth but definitely don't want braces? Invisalign, a type of aligner therapy, could be just what you're looking for. These aligners are clear, comfortable, and completely removable!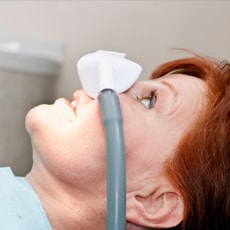 Sedation Dentistry
Nitrous Oxide
You're probably more familiar with nitrous oxide as laughing gas. This mild sedative agent helps patients relax during their treatment, and the effects wear off as soon as we stop using it.
Oral Conscious Sedation
If your dental fear or anxiety is a little more serious, oral conscious sedation can put you in a deep state of relaxation, however you'll still be conscious and able to respond. We'll prescribe you the medication to take before you come in so you'll feel calm in time for your appointment.
OraVerse®
If we have to use a numbing agent during your treatment, we can then use OraVerse once we're done to speed up you getting sensation back. This means you can return to normal eating and speaking faster than before